Latest news and updates at Weingut Wiesinger
12.05.2023 -

New wines available!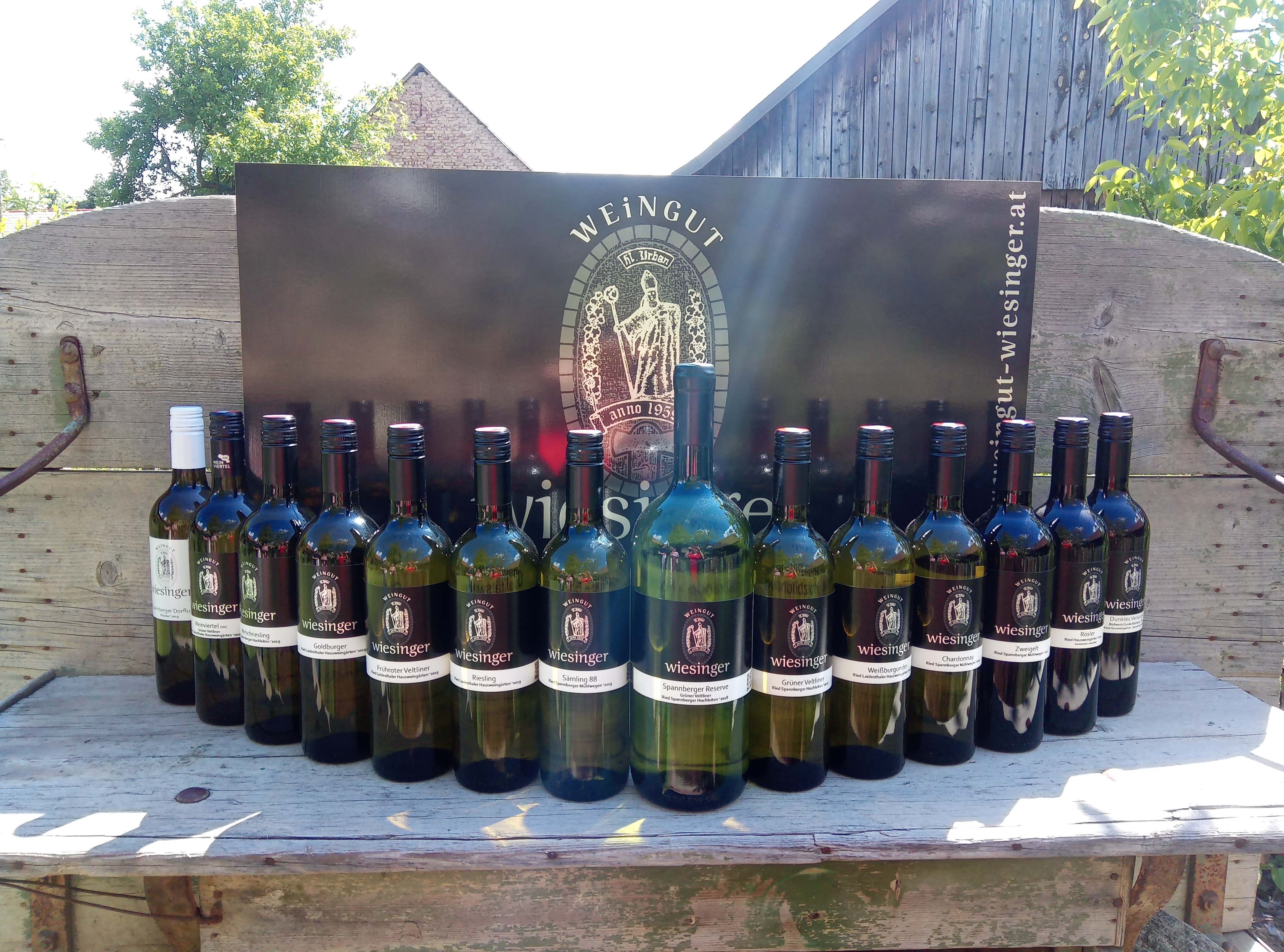 Unfortunately, the planned presentation of our new wines at the
Cellar alley festival in the museum village of Niedersulz
was cancelled, due to the bad weather. You are welcome to let the '22 vintage convince you online and at the cellar door. Just browse through our
products
!
---
31.03.2023 -

"AbHof"-fair Wieselburg 2021

Very successful participation at the "AbHof"-fair Wieselburg this year!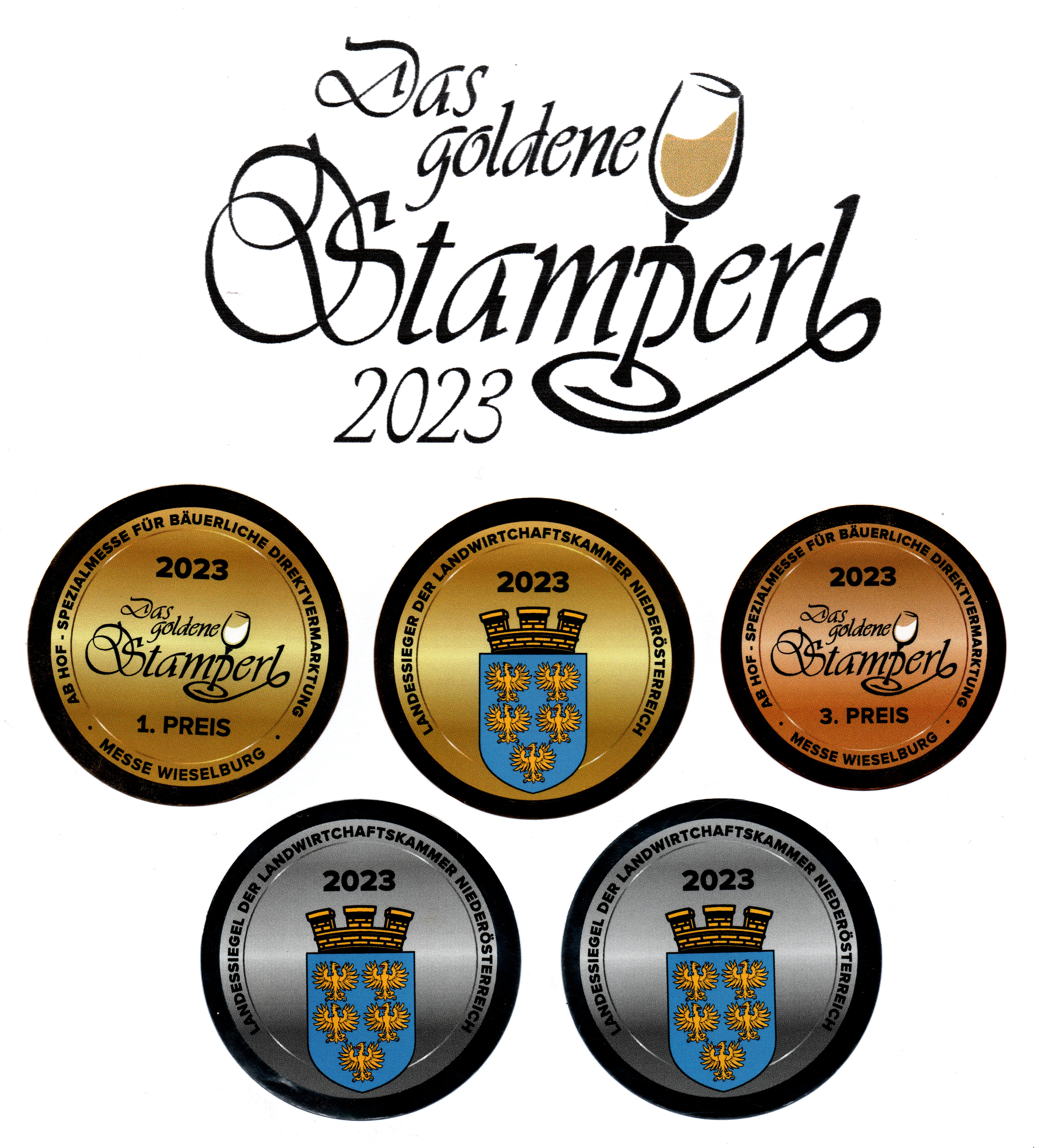 1st prize AbHof Wieselburg 2023 and NÖ Landessieger 2023 (country-winner of Lower Austria) for our Apfeledelbrand, holzfassgereift (Apple-brandy, single cask)!
3rd prize AbHof Wieselburg 2023 for our Zigarrenbrand - Hefeedelbrand, holzfassgereift (Yeast-brandy, single cask)!
NÖ Landessiegel 2023 (country seal of Lower Austria) for our Traubenedelbrand, holzfassgereift (Grape-brandy, single cask)!
---
11.11.2022 -

"Spannberger Dorflump 2022" available now!

Every year to traditional "wine christening" our, which this year was held on a smaller scale due to the corona, our "Spannberger Dorflump 2022" is available!
---
01.08.2022 -

Wine tasting possible again!!!

The government has cancelled the measures to prevent the spread of COVID-19, so tastings at the winery can take place, again.


We look forward to your visit!
---
23.11.2020 -

Delivery option Vienna-Tour

We won't let you go through these difficult times without a glass of good Wiesinger-wine. We introduce the Vienna-Tour delivery option. In Vienna and the district of Gänserndorf we deliver free of charge for orders of at least € 50 or more. Simply select the delivery method Vienna-Tour in the ordering process. We will then contact you when the next tour is due. Please provide the phone number!
---
01.08.2020 -

Cutting of grapevine tops
Cutting off the tops of grapevines is done by hand at Weingut Wiesinger. This reduces the need of a tractor in the vineyard up to two to four times, so we can reduce CO2 and floor pressure. -
Good for the climate, good for the environment!
---
20.06.2020 -

Schüttblech @ Weingut Wiesinger
Since no concerts can take place due to the Corona crisis, the brass band
"Schüttblech"
used the time for a rehearsal at Weingut Wiesinger.
---
06.05.2020 -

Protection from game browsing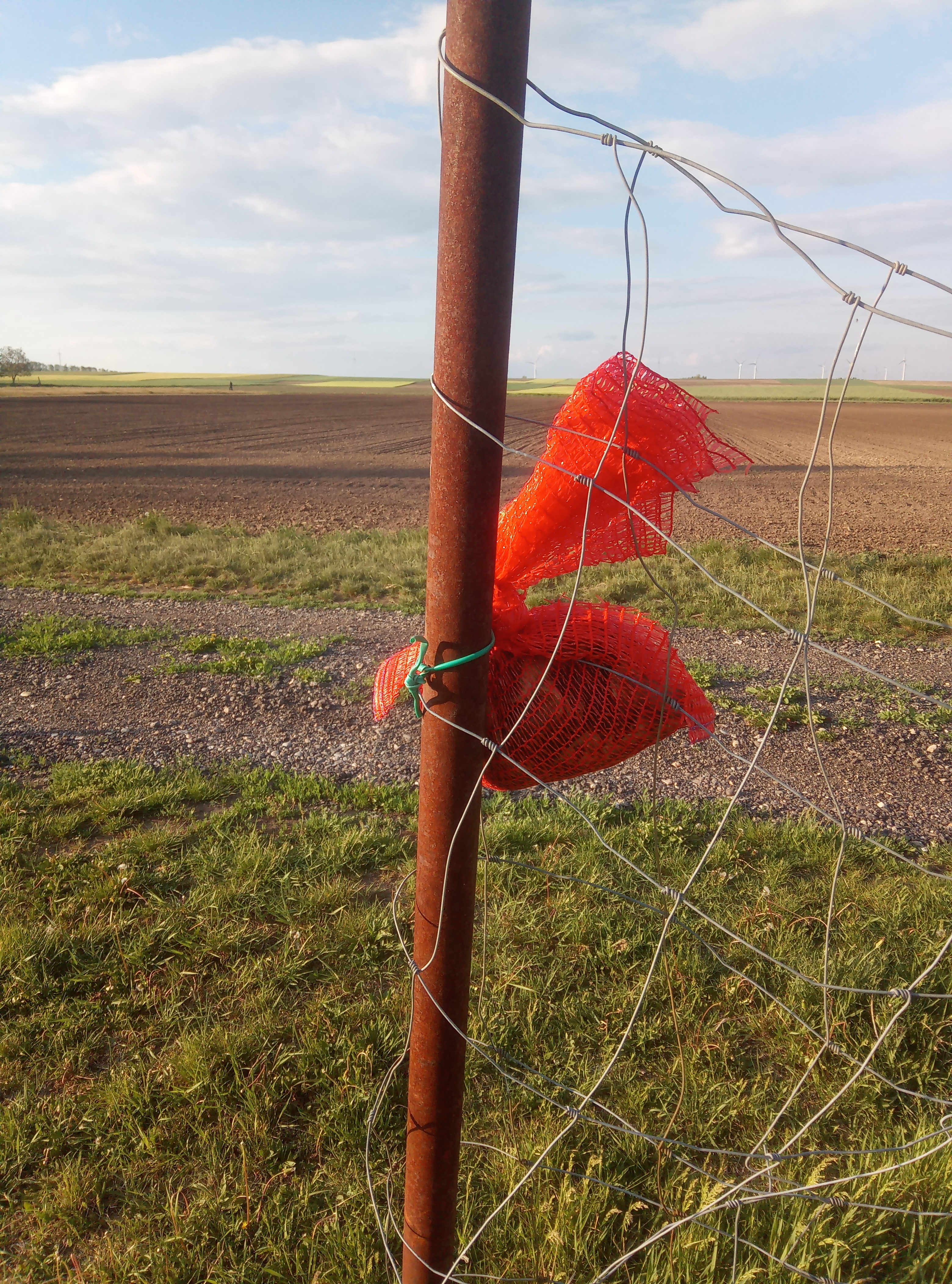 If you find these orange sacks at the ends of our vineyards, there is no need to freak out. These sacks are filled with sheep wool and dog hair. It is to deter game, which can cause serious harm to the vines, especially in these times.
---
28.04.2020 -

New fruit trees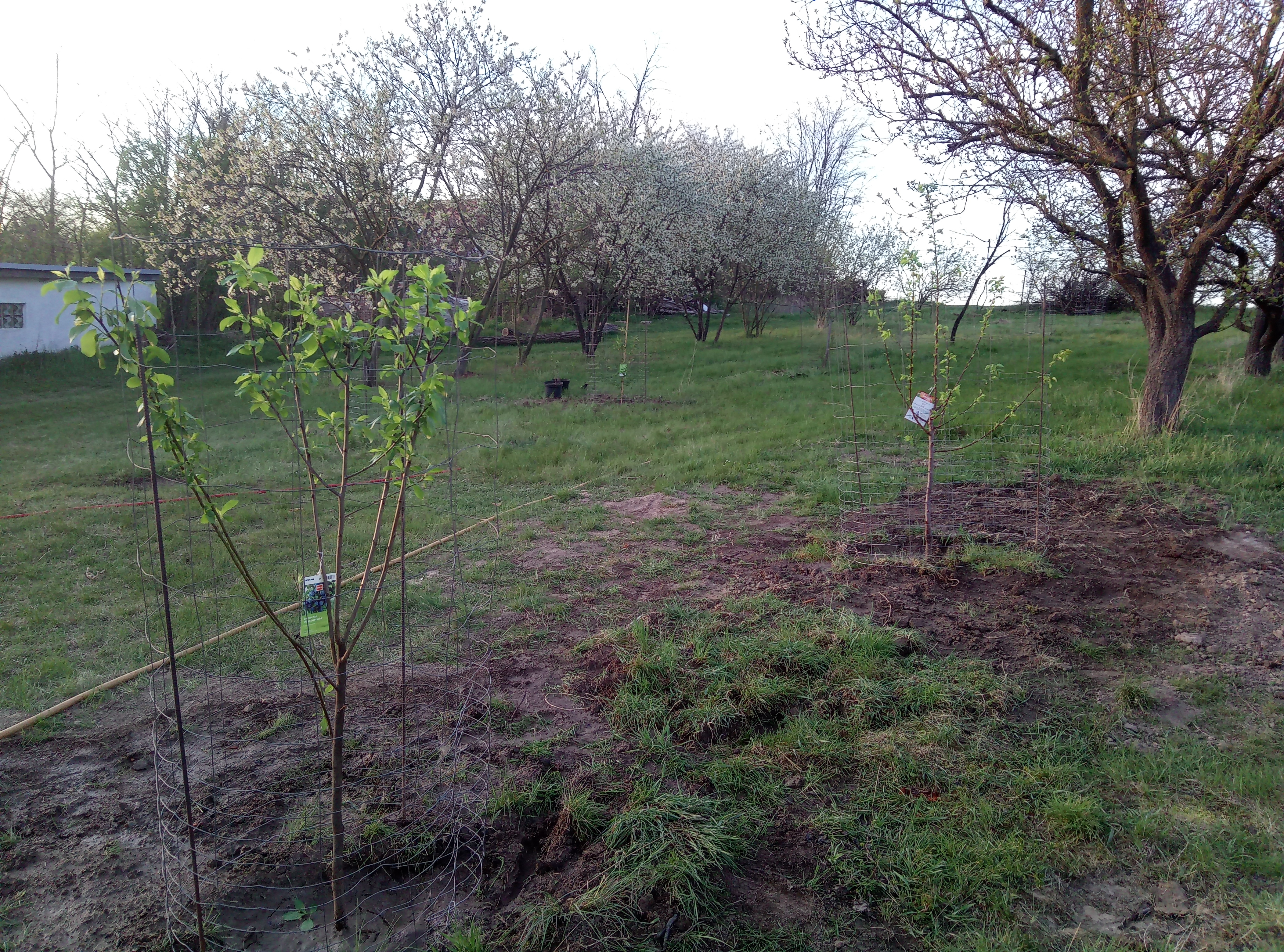 A few of our fruit trees didn't seem vigorous any more, so we decided to plant a few new. So the basis for more delicious
distillates
is done!
---
14.04.2020 -

Payment option: Cards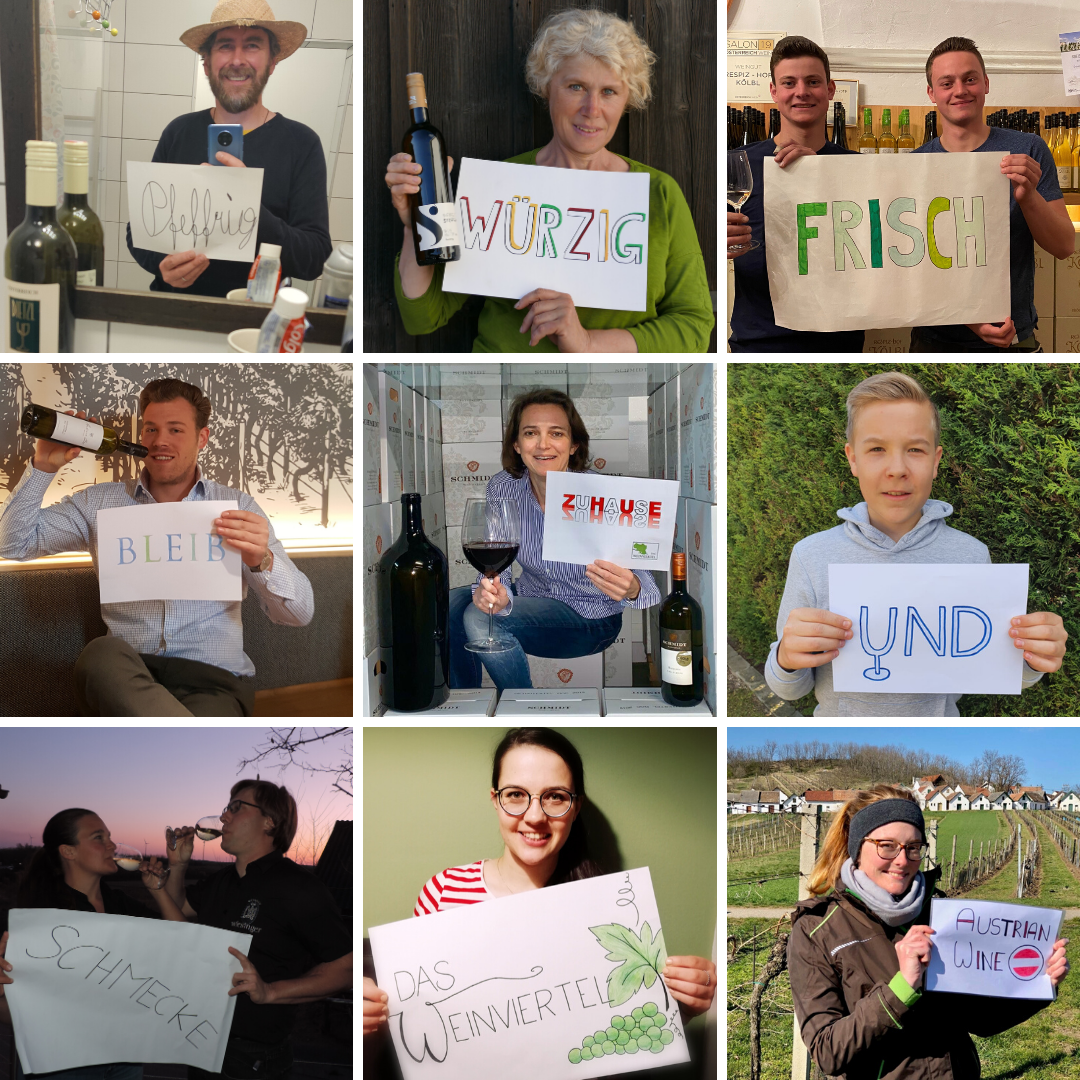 To get through these difficult times even more safely, we are now offering card payments again. You can pay with

at Weingut Wiesinger or at home (if Vienna-Tour is choosen as delivery mehtod). When ordering, please indicate that you want to pay by card!
---
04.07.2019 -

Weingut Wiesinger @ EATALIA
On July the 4th we presented a selection of our wines accompanied by a 6 course menu of products from
Galbani
at "Cena Italiana" in
EATALIA
.
---
13.12.2018 -

Construction progress wine-making building

Our new building for grape processing will be completed soon

You can follow the construction process at:
---