Latest news and updates at Weingut Wiesinger
11.05.2019 -

Wine tasting Weinbauverein Spannberg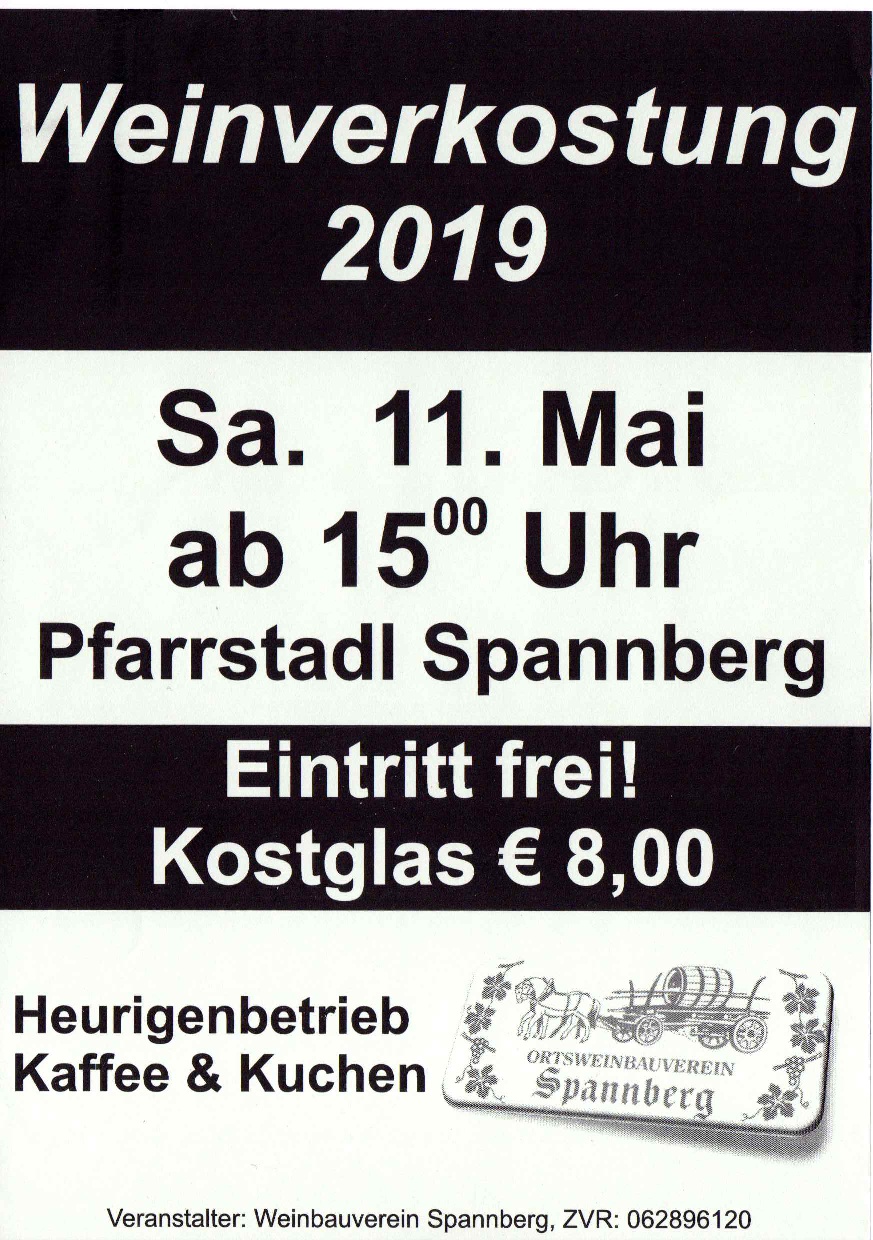 We invite all wine lovers to the wine tasting of the Viticulture club Spannberg!
on the
11th of May 2019
from
15:00 o'clock
in the
Pfarrstadl Spannberg
In a cozy wine tavern atmosphere, the winemakers of Spannberg present their new wines. It would be a pleasure for us, if you visit us for a few good sips and informative talks.
---
21.04.2019 -

The new wines are ready!!!

Easter Bunny brought something for all friends of Weingut Wiesinger! - The new wines of 2018 are ready:
---
15.03.2019 -

Matured wines

"Weinviertel DAC 2016" und "Grüner Veltliner 2016"
It was an investigation wether it is better to divide the grapes (Weinviertel DAC) or reduce the amount of grapes per vine (Grüner Veltliner). We handled the two wines the same and put some bottles aside to see if there is an effect during bottle aging. Because of the interesting aroma, which these wines developed over the years, we decided to let you convince yourself of the result.
---
01.01.2019 -

New website

With the new year, our new website goes online. In addition to the previous content, it is now available in english and, for more data security, "TLS-secured" as well as GDPR-conform.
---
13.12.2018 -

Construction progress wine-making building

Our new building for grape processing will be completed soon

You can follow the construction process at:
---
11.11.2018 -

"Spannberger Dorflump 2018" available now!

Every year to traditional "wine christening" our

"Spannberger Dorflump 2018" is available.
---